5 Winning Reading Comprehension Strategies & Tips For Year 5, Year 6 and Year 7 Students in Q&A Format (With Sample Exercises And Answers)
Question 1: "How can my child answer reading comprehension questions fast?"
The exam time limit is a real struggle since you need to be both accurate and quick.
Here are our secret reading comprehension strategies to make the most of every test minute.
Reading Comprehension Strategy 1: Use The "Down To Top" Approach
Most students think they need to carefully read the full text before reading the question. The problem with this approach is that some reading comprehension passages are very long.
It means that:
You'll hardly remember any details until you get to the questions. So you'll have to come back to the passage again to re-read it.
You'll be wasting precious time.
There's a far better and more efficient strategy at place. We call it the "down to top" approach.
Here's how it works.
Instead of scanning through long passages that will eat up your time, read the question first.
This way, you'll know what details to focus on in the passage, making the whole reading process more focused and purposeful.
Once you've located the information you need to answer the question, don't read further. Go through the available answer choices and see if you can eliminate the ones not related to the passage or which can't be supported by the text.
Check out sample passage with answer (in video below) below to see how this reading comprehension strategy works in practice: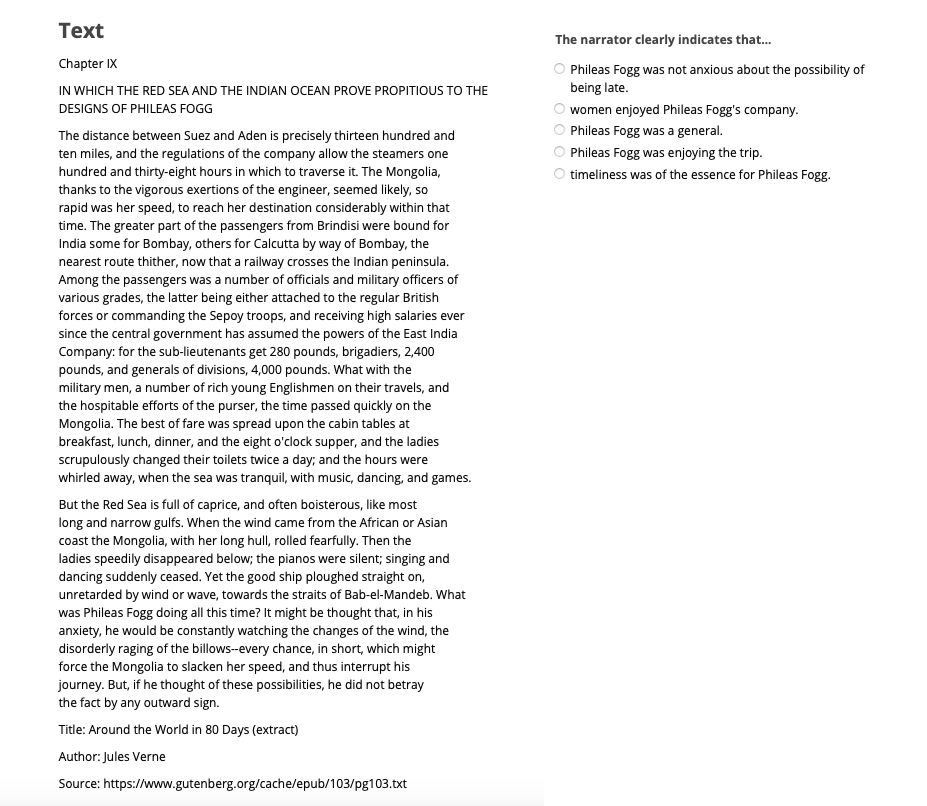 Here's another proven reading comprehension tip that can give you a leg up in harsh test conditions.
Reading Comprehension Strategy 2: Know Your Structures
Make sure to learn about different genres and types of texts before your exam - it can save you a ton of time.
Here's how:
Repeating structural patterns will help locate the information you need to answer questions faster and more efficiently. For example, you'll know that the counter-argument is likely located closer to the end of the persuasive passage. Or, in the case of fiction, details about the setting and characters are often introduced in the beginning.
You'll know what to expect. For example, you'll remember that factual questions are not very common for poetry. Instead, you'll likely come across reading questions about the overall tone or main idea. Thus, you can read more strategically, focusing your attention on the essential parts of the passage and save time skimming others.