Tip #2 - Never Skip Planning
A good plan is a crucial part of writing a winning narrative piece in a short timeframe. It will help you map out your essay and stay on track as you write out the whole piece.
Your plan should be short and sweet. Ideally, you'd want to write just one summarising sentence for each paragraph of the story.
Feeling stuck? One trick we share with our students is to try writing your plan backwards. Start from the last paragraph that will summarise how the story would end and move to the beginning of your story.
Task 2
Look at the writing prompt below again and try to plan out your story. Once you're done, check out a plan written by one of our students.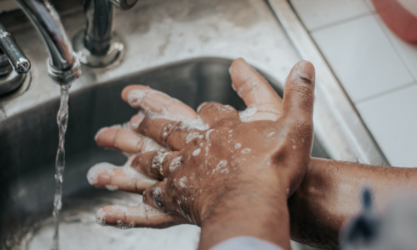 Suggested solution

(Source: Exam Success)
Tip #3 - Use KISS Formula (Keep It Super Simple)
The exam is not the place to create long masterpieces with complex plots and multiple characters. There's no time for that!
Simplicity is your best friend.
Apply the KISS formula to almost everything in your narrative:
Storyline – choose easy plots, ideally write about the event in your life you can relate to;
Characters – stick to one-two characters maximum without overthinking them;
Structure – focus on developing only one main event;
Language – avoid big and flowery words, especially if you don't know how to spell them or in what context to use them.
Task 3
Look at the writing prompt below and think about how you would simplify the given sample essay. Once you're done, watch the suggestions from our writing expert.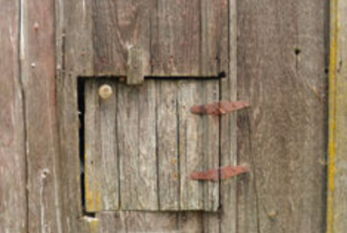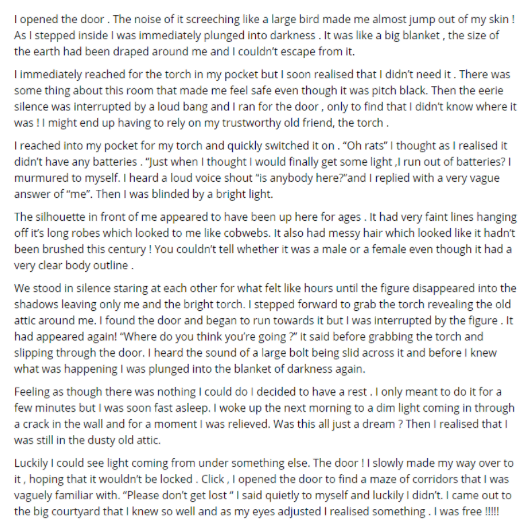 (Source: Exam Success
Suggested solution (Video Feedback)
Want to write stories that will win you scholarships and selective school entry?
You can go the trial-and-error path and miss out on amazing opportunities, or you can let our top writing experts reveal all the secrets to crafting an essay the exam assessors will love.
With our comprehensive narrative writing course and our monthly writing clubs, writing has never been easier!
How to approach a writing prompt, where to get great ideas from, what to do first… - with our guidance, you'll get a simple and actionable roadmap to crafting a powerful narrative from scratch.
Most importantly, you'll have plenty of writing practice from day one.
See what's available to help you ACE your writing test